Culinary Arts with a Local Focus
Lakeshore Culinary Institute frequently has unique opportunities for learning that result from collaborative partnerships with area experts, artists, corporations, and nonprofit entities.
Cheese Carving
The photos above were taken during a cheese carving demonstration by a world champion ice sculptor and food carver, Dean Murray. Students have been fortunate to learn from a master who happens to live and work in our area. Depicted above is a cheese carving commissioned for the Taste/Local event sponsored by UW Sea Grant, a collaborative partner.
Ice and food carving are skills typically explored in Advanced Garde Manger classes. Those who master these skills can move on to competitive carving and establish a niche career that can have a culinary artist traveling the world to compete the way Dean does.
Olivada Oils
Fresh, hand-bottled extra-virgin olive oils, vinegars and gourmet oils are available to the public at Olivada Oils on Sheboygan's Riverfront. Bistro 712 at the Lakeshore Culinary Institute teaches students the nuances of flavor and the health benefits provided by the specialty olive oils.
Olivada Oils

Saxon Farms
Only the milk from the Saxon Farms herd of dairy cattle grazing their pastures is used to make Saxon Creamery's family of award-winning cheeses. This recipe uses cheese from Saxon.
Saxon Farms
List of Saxon Creamery Cheeses
Vollrath
Vollrath products are engineered with the same level of detail that is given to each course that leaves the back of the house. Vollrath commercial kitchen equipment is manufactured not far from the Lakeshore Culinary Institute in Sheboygan, Wisconsin.
Vollrath Company
Cuisine on the Cutting Edge
For the Taste/Local Event, Lakeshore Culinary Institute created recipes and a menu that featured over 21 of Wisconsin's finest gourmet food products with vendor partners. Culinary students even had the opportunity to be pioneers in field-testing and showcasing Wisconsin's first ever, shrimp grown in inland tanks and fed with organic proteins. The flavor of Wisconsin-grown shrimp rivals ocean shrimp from either coast.
Partnering with agencies like UW Sea Grant gives our students an opportunity to work with, and taste, high quality foods in preparation for events that have great purpose.
Recipes shown on this page represent a few of the hors d'oeuvres that showcase these products.
The recipe to the left features Sartori cheese. Sartori is a fourth generation family-owned and operated company with artisan cheese expertise headquartered in Plymouth, Wisconsin.
Kohler Company
Kohler's American Club has earned a Forbes Five-Star and AAA 5-diamond rating. Culinary Arts Program graduates regularly find opportunities following graduation with Destination Kohler Dining:
The Wisconsin Room
Blackwolf Run
Cucina
Horse & Plow
The Immigrant Room
Whistling Straits
Five Star Resort in Kohler, WI | Destination Kohler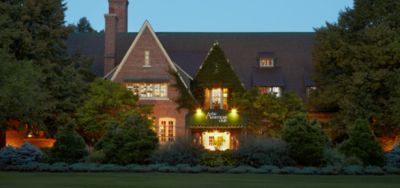 Destination Kohler is the perfect vacation destination for golf, fine dining and spa services.
Source: www.americanclubresort.com/
Baileys Harbor Fish Company
Lake Whitefish from Hickey Brothers Fisheries
Baileys Harbor, Wisconsin
The Hickey family has been commercial fishing on Lake Michigan for five generations, ever since native Norwegian Martin Hickey settled in Baileys Harbor in the early 1850s. Martin first fished with a sail-powered mackinaw boat using hook and line rigs and pound nets. Today, the Hickey family primarily harvests whitefish for the wholesale market and also helps with a research project in Yellowstone National Park in Wyoming.
Local Partner, Local Seafood
UW Sea Grant recently hosted the debut of its Wisconsin local seafood vendor catalog for chefs and consumers and promoted multiple Wisconsin seafood products at Taste/Local, a tasting event hosted at Lakeshore Culinary Institute. The purpose of the event was to promote economic prosperity for Wisconsin food businesses and public awareness of environmental sustainability in seafood practices.
Lake Orchard Farm Aquaponics, Fishery and Local Vegetable Producer in Sheboygan, Wisconsin, delivers farm fresh 365 days a year.
Lake Orchard Farm Aquaponics
3 Sheeps Brewing
Winner of the 2012 RateBeer Award, you'll find 3 Sheeps Brewing products available at Bistro 712, the student-run restaurant at the Lakeshore Culinary Institute.
3 Sheeps Brewing, Sheboygan, Wisconsin